Staff
Our dedicated staff members are here to provide support, compassion, and information to help you through your journey of grief and the celebration of your loved one's life.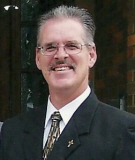 James F. Kelley
Owner/Funeral Director
James is a licensed Funeral Director since 1985 and serves as Northumberland County Coroner. Prior to being elected coroner in 2001, James served as a Chief Deputy and Deputy Coroner under former coroner Richard H. Ulrich, for 12 years.

James married Patricia A. Czech in 1979. They are the parents of three children, James P. II, Mary Kate and Kieran J. James has two granddaughters, Elyse Peyton and Celia Grace. He is the son of Joan L. (Mil brand) Kelley and the late James P. Kelley, a former County Commissioner, and son-in-law of Patricia A. (Rodman) and the late Walter J. Czech.

James is active and supports the community. He is a member of the Pennsylvania Funeral Directors Association, National Funeral Directors Association and Opioid Coalition.

His proudest moment was the enactment of "Safe Haven Day" on July 11, 2012. Through the efforts of State Senator John Gordner and Representatives Lynda Culver and Kurt Masser, and Kelley, this date recognizes the Safe Haven Act of 2002, also known as Newborn Protection "Baby Mary" Act, sponsored by former Senator Edward Hel frick. (For more information visit www.secretsafe.org)

James states, "My job is to serve the public, protect the citizens of the county, use compassion and knowledge all while understanding the difficulties that arise from the death of a person's loved-one." James enjoys spending his free time with family, playing solitaire or solving puzzles, long rides with good music and going to Sea Isle City, NJ to enjoy time at the beach with his family.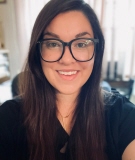 Mary Kate Kelley Kirby
Office Administrator/Daughter
Mary Kate graduated from Pennsylvania College of Technology in 2015 with an Associate of Applied Health Science with a concentration in Occupational Therapy. Mary Kate is a licensed Occupational Therapy Assistant. Mary Kate is currently enrolled in school to become a licensed Funeral Director. Mary Kate has worked at the funeral home since 2011 but has been around the funeral business her entire life, she wants to help others during some of the most difficult times of their lives. Mary Kate is extremely passionate with helping others. Mary Kate enjoys working alongside her Father, his compassion and devotion to others inspires her each and every day.

Mary Kate married the love her life, Rob Kirby, on the beautiful beach in Strathmere, NJ in 2019. Mary Kate enjoys spending time with her husband, family and friends, arts and crafts, music, sports and spending time at the beach.